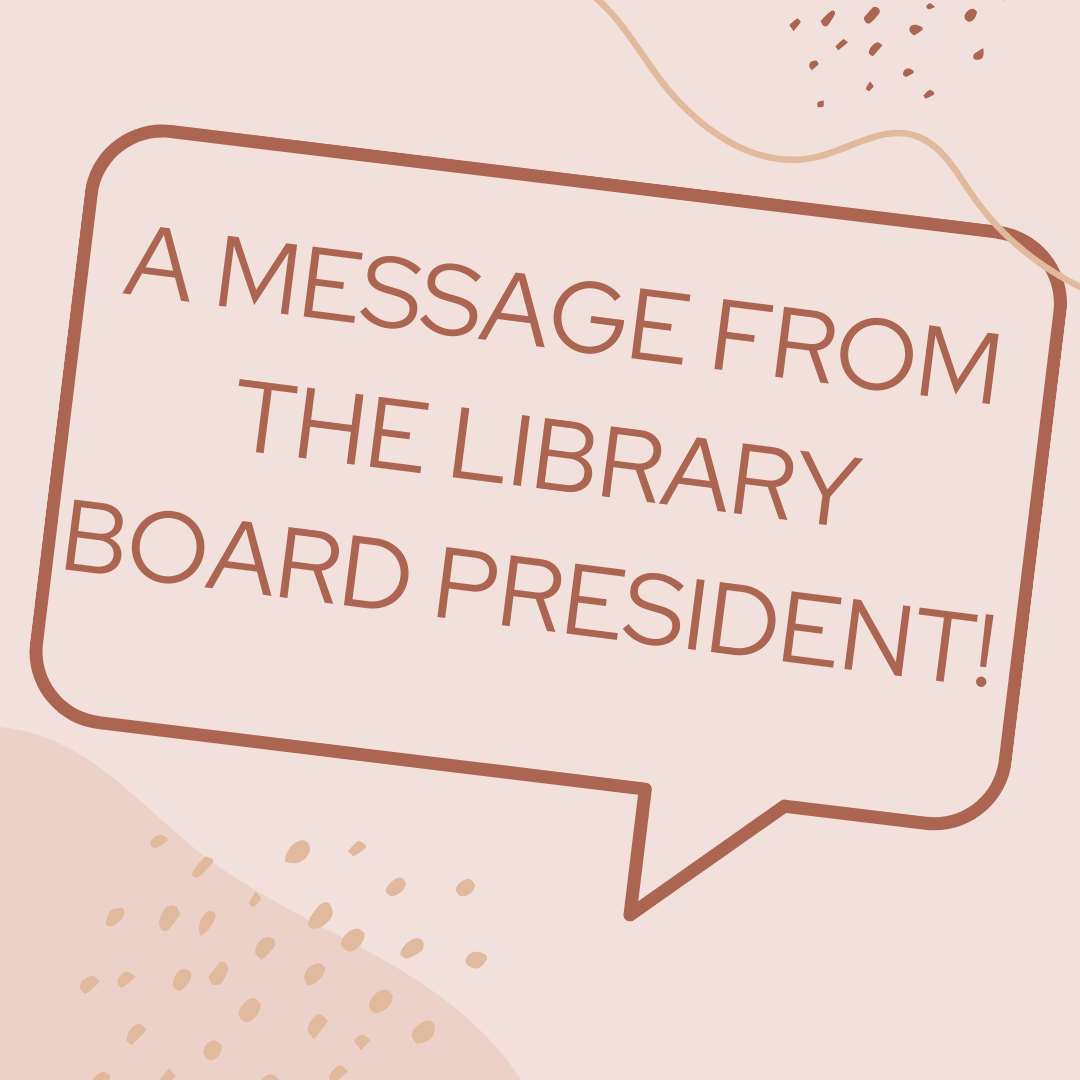 A Message from the Library Board President
June 2022
Curious about the new proposed library space? Have questions about it? The Cadott Library Board is excited to invite community members to a New Library Informational Meeting at the Cadott High School Auditorium on June 20, 2023.
A brief presentation introducing the project, including some images of the proposed building will begin at 7 PM, followed by your time to ask questions and make comments. Afterwards, library renderings can be viewed in the commons area, where the library board, building committee, and other project team members will be available for your continued discussion and input.
We will be sharing why a new library is needed, how we arrived at the current plan and location, and what are some of the important exterior and interior features including the meeting/program room. Our architect from Cedar Corporation will discuss structural, mechanical, and environmental aspects of the building. The Capital Campaign Committee will share the projected cost and outline our plan to fund the new library building.
Please join us on June 20 to hear more about our plans and dreams for the new library building and our community. Cookies and coffee will be served.
-Cookie Kaste (Board President)
New Building FAQ
Our Building FAQ is available on PDF. Note that the Index is clickable to take you directly to the question you want the answers to first! This FAQ will be updated as the project continues.
If you have additional questions, they may be directed to the Library Director via phone (715-289-4950) or by e-mail johnson@cadottlibrary.org
(Updated: May 23, 2023)
Support the Project
Donations can be mailed to:
Cadott Library Building Fund
P.O. Box 68
Cadott, WI 54727
Checks made payable to: Village of Cadott, with Memo: Library Building Fund
On April 19th, a meeting of the the Village and Library Boards, members of the Building Committee presented the concept designs for our new library building. For full details on that meeting, report...
read more
At last night's Library Board meeting, Cory Scheidler was present to show us some updated renderings based on our recommendations (re: library staff, committee members, and library board) from the...
read more