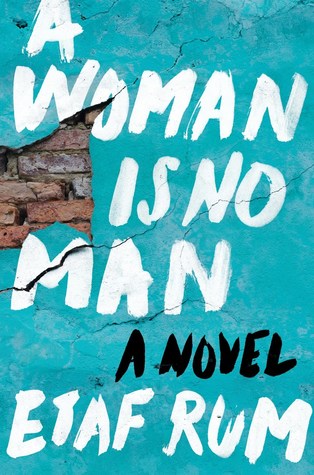 Book Club
Book Club meets the 3rd Tuesday of the month at 5 PM. Join us in-person or virtually at the link below.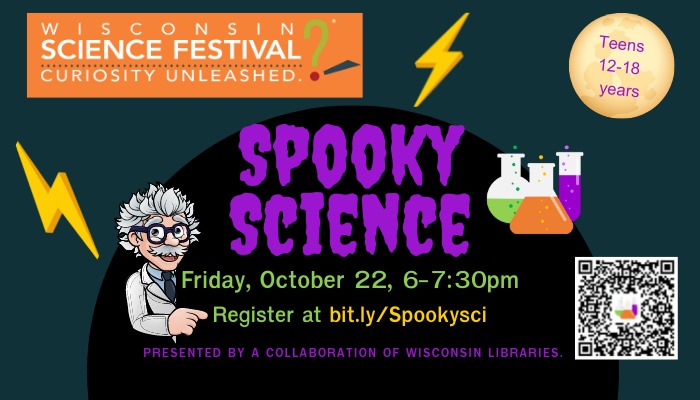 Virtual Teen Event!
This virtual teen event is co-sponsored by multiple libraries. Grab bags will be available the week before the event. Be sure to register!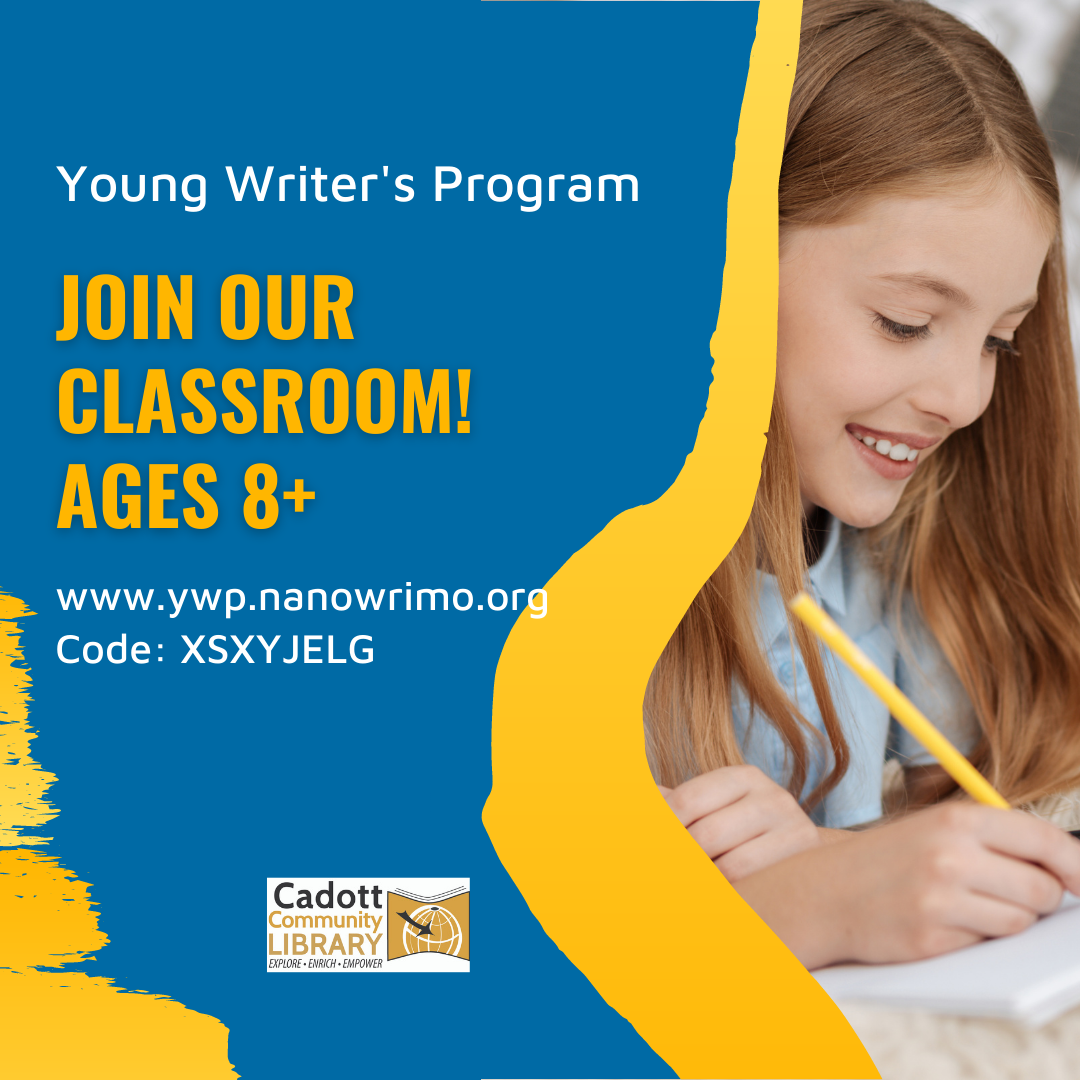 National Novel Writing Month
Children ages 8-17 can join the novel writing fun with the Young Writer's Program! Click Below for more info.
Individuals 13+ can also join the Main Event at NaNoWriMo.org where the goal is to write 50,000 Words in 30 Days. Get started at NaNoWRiMo.org.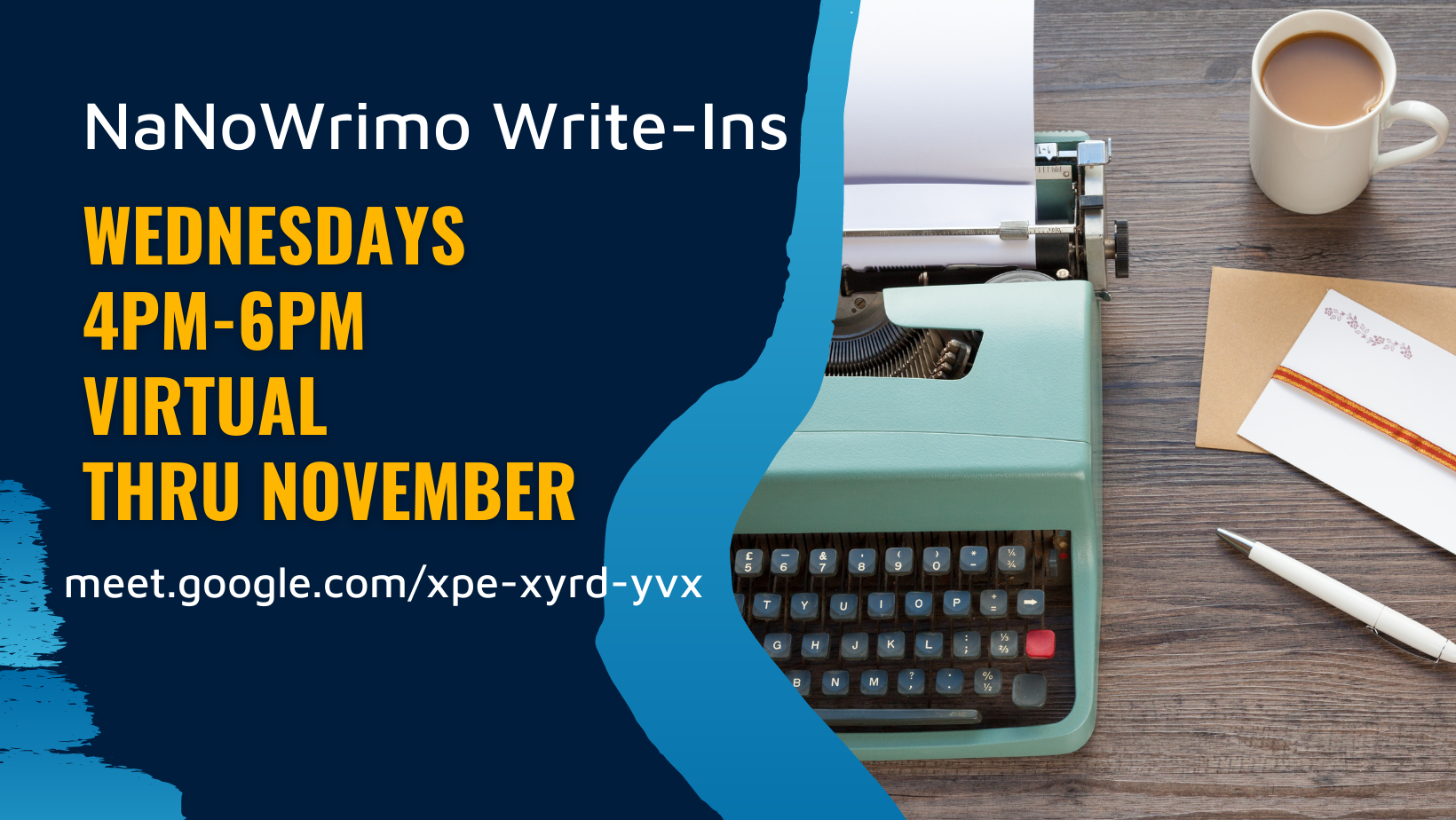 Virtual Write-Ins
Join us on Google Meet for our virtual NaNoWriMo write-ins,
Every Wednedsay in November from 4 PM to 6 PM.
See our Event listing for join information.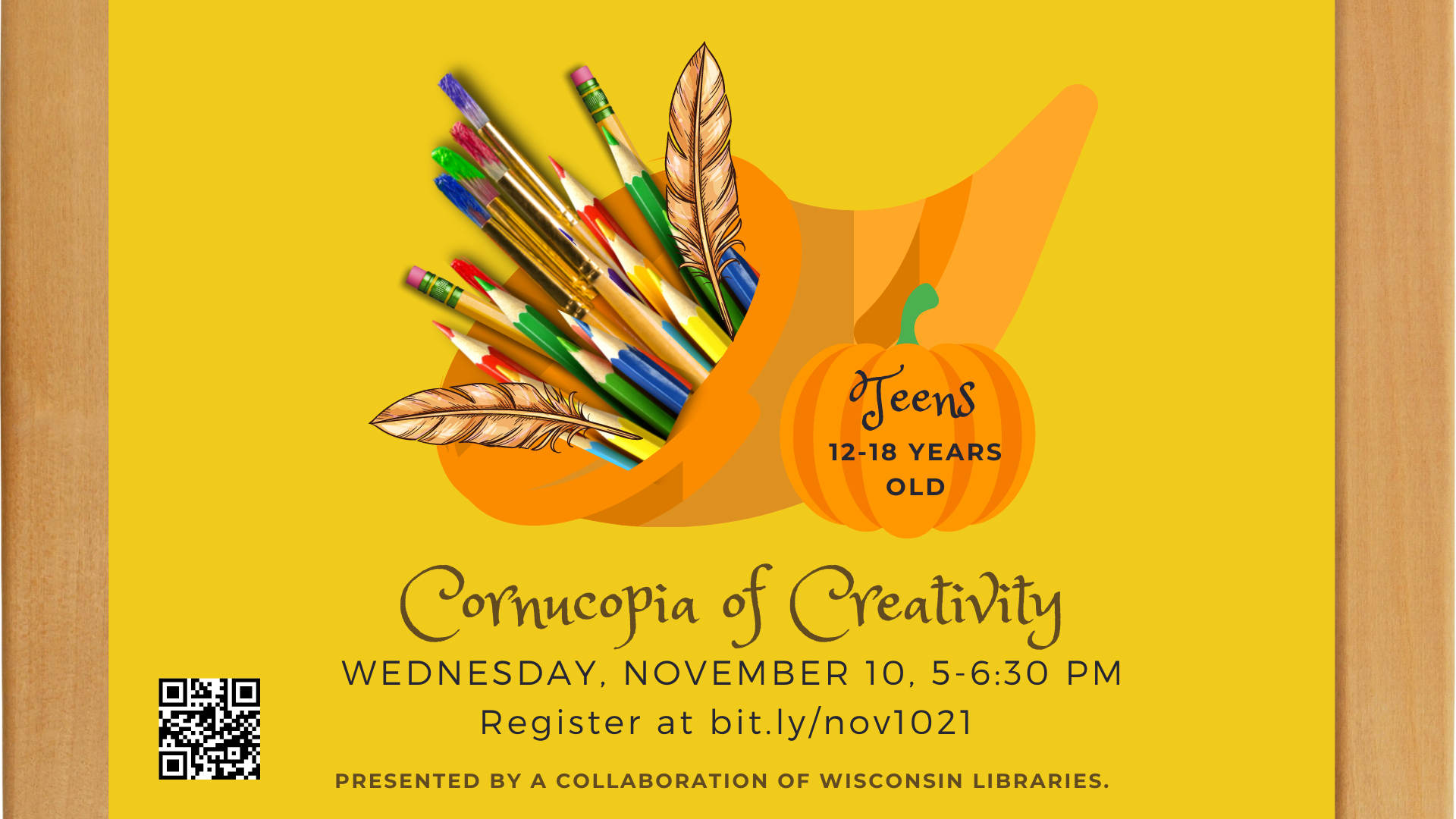 Virtual Teen Event
Teens 12-18 are welcome to join our collaborative virtual teen program!
On Thursday, October 7th, community members were invited to the Cadott Elementary lunchroom (or by virtual means) to join a discussion around accessibility in the community. Hosting the discussion was paid for by a grant from the ALA: Libraries Transform Communities...
read more