Events
______________________________
Since March 2020, In-Library events have been canceled. We will resume in a hybrid format when county numbers reach "Moderate" level, and it is deemed safe to do so. The library will continue following state and county re-opening guidelines.
Please enjoy our Family Friendly Chapter a Day Readings on Facebook.
Previously Read:
Wizard of Oz,
Winnie the Pooh,
Alice in Wonderland
Previous Bi-Weekly Storytimes were recorded and posted on FlipGrid. We encourage you record and share your own! We now offer a Storytime Anytime group on Facebook.
Summer Storytime (Wednesdays) will take place on our Summer FlipGrid. We also anticipate the addition of Storytime in the Park this summer.
Check out our Summer Brochure 2021 for More Information.
 ______________________________
Check Out Our Calendar for More!
__________________________
Who-What-When-Where of Storytime with Grandma B & Mrs. Creaser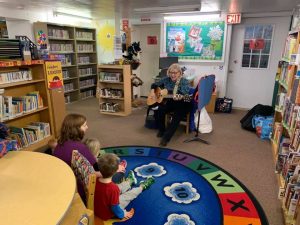 2nd Wednesday, every month.

On Hiatus due to COVID-19.

Led by Mrs. Janet Butterbrodt (Grandma B) and Mrs. MaryAnn Creaser, former teachers.

30-60 minutes with stories, music, dance, activity, and/or craft.


Lower level of the library

For parents and children up to 7 years old.
** Keep an eye out for new reoccurring events and check out the calendar for special programs **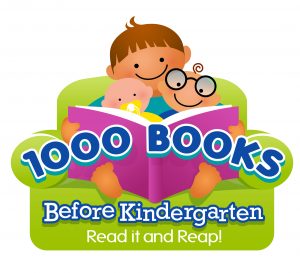 1,000 Books Before Kindergarten
The Cadott Community Library has an early literacy program for families with children who have not yet entered kindergarten (ages 1-5). The goal of the program is for parents to read 1,000 books to their child before they enter school. It's never too early to start reading to your child!
To get started, simply visit the library and let a staff member know that you are interested. We will send you home with a tracking sheet to be used to record the books that read to your child. You record the titles of each book you read together or that has been read to your child. Books read by grandparents, siblings, babysitters, teachers, etc. count as well, and if your child has a well-loved book that they want to read over and over again, each separate reading counts as well. Even story time counts! After you and your child have read 100 books, bring your record sheet back to the library where we'll stamp it, give you your sheet for your next 100 books, and your child wins a small prize, such as a sticker. When your child finishes the program, they will receive a certificate of achievement and another small prize.
1,000 books may sound like a lot, but you'll be amazed by how fast they add up. Now matter how far you get, your child will learn and grow as they read with you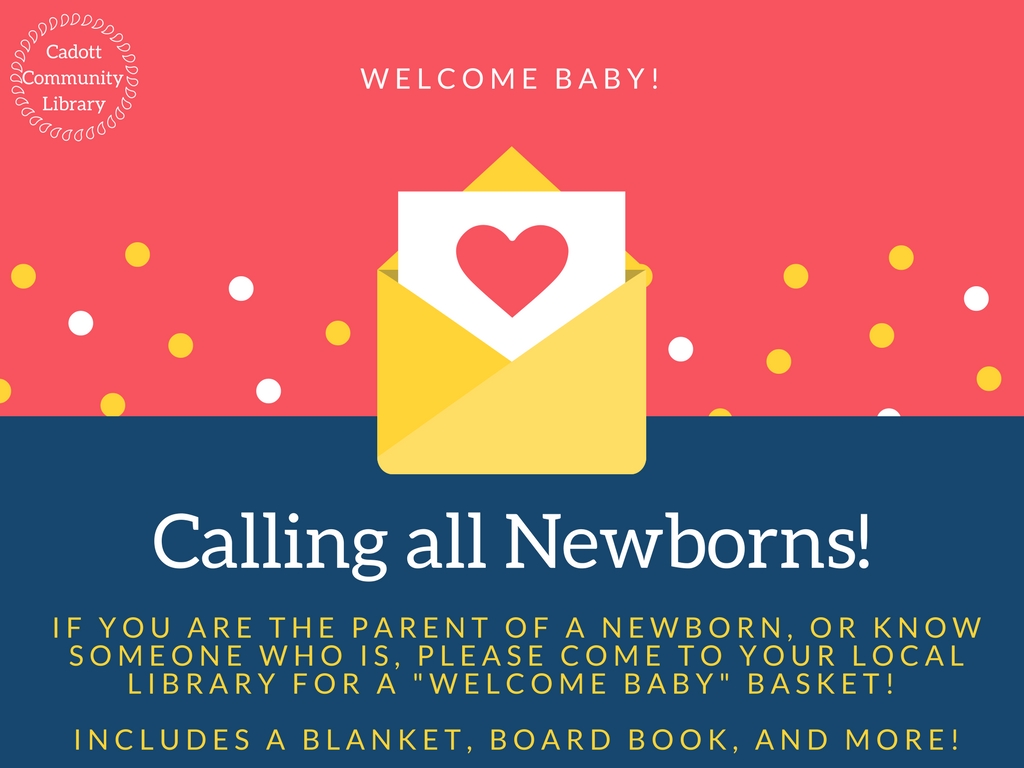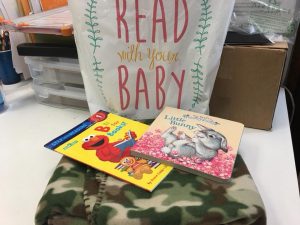 Welcome Baby and Parents!
If you are the parent of a newborn (or know someone who is) please come down to the library for a visit! We would love to show you some amazing resources for your growing family as well as offer you a "Welcome!" goodie bag for you to take home. The bag includes information about the library, a baby blanket, a board book to keep and more!
We hope to see you soon!