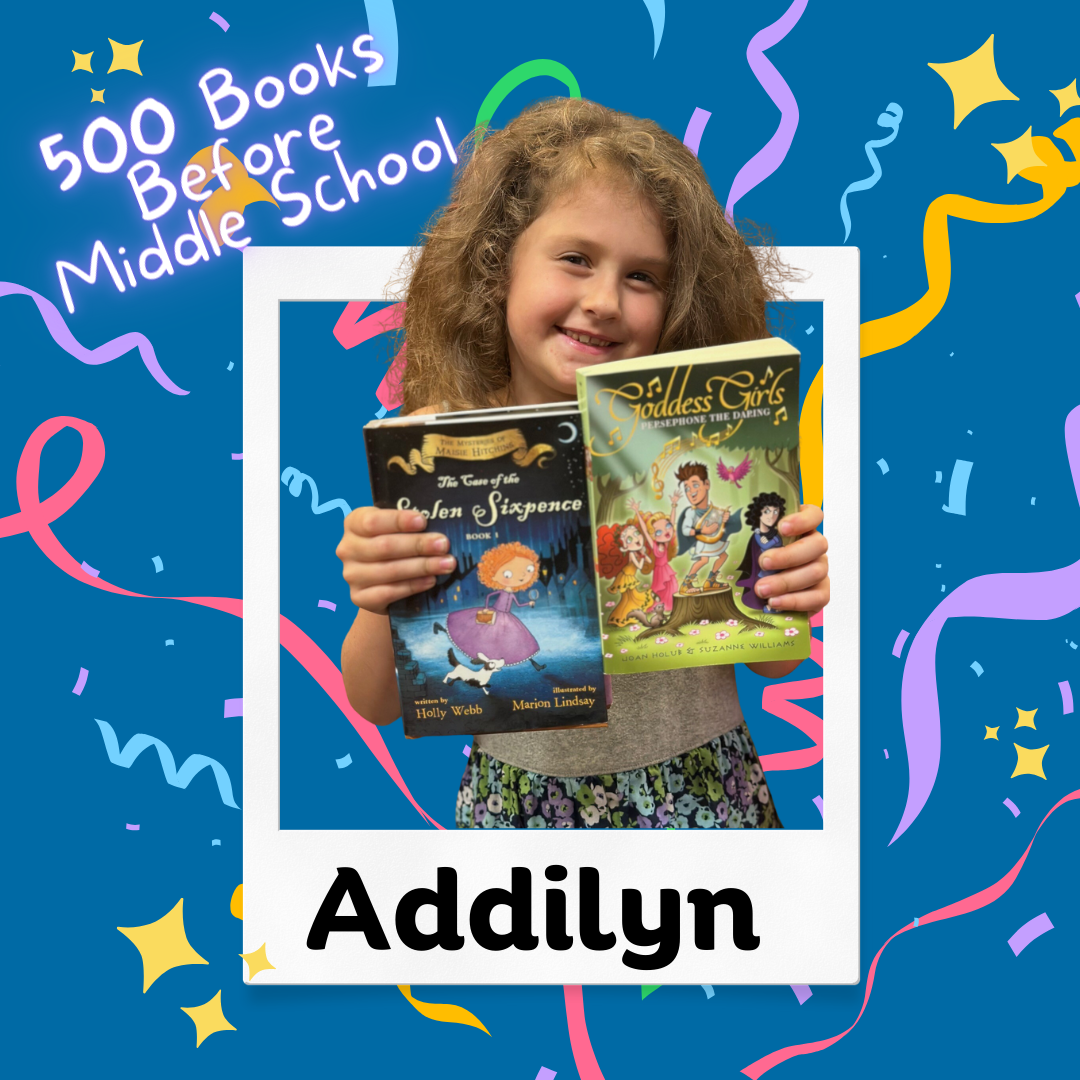 Beanstack Challenge Completed!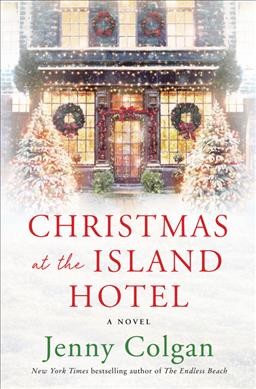 Book Club meets the 3rd Tuesday of the month at 5 PM. Virtual option available at request.
Copies available via the MORE Online Catalog. For a librarian to place holds on titles for you, click below.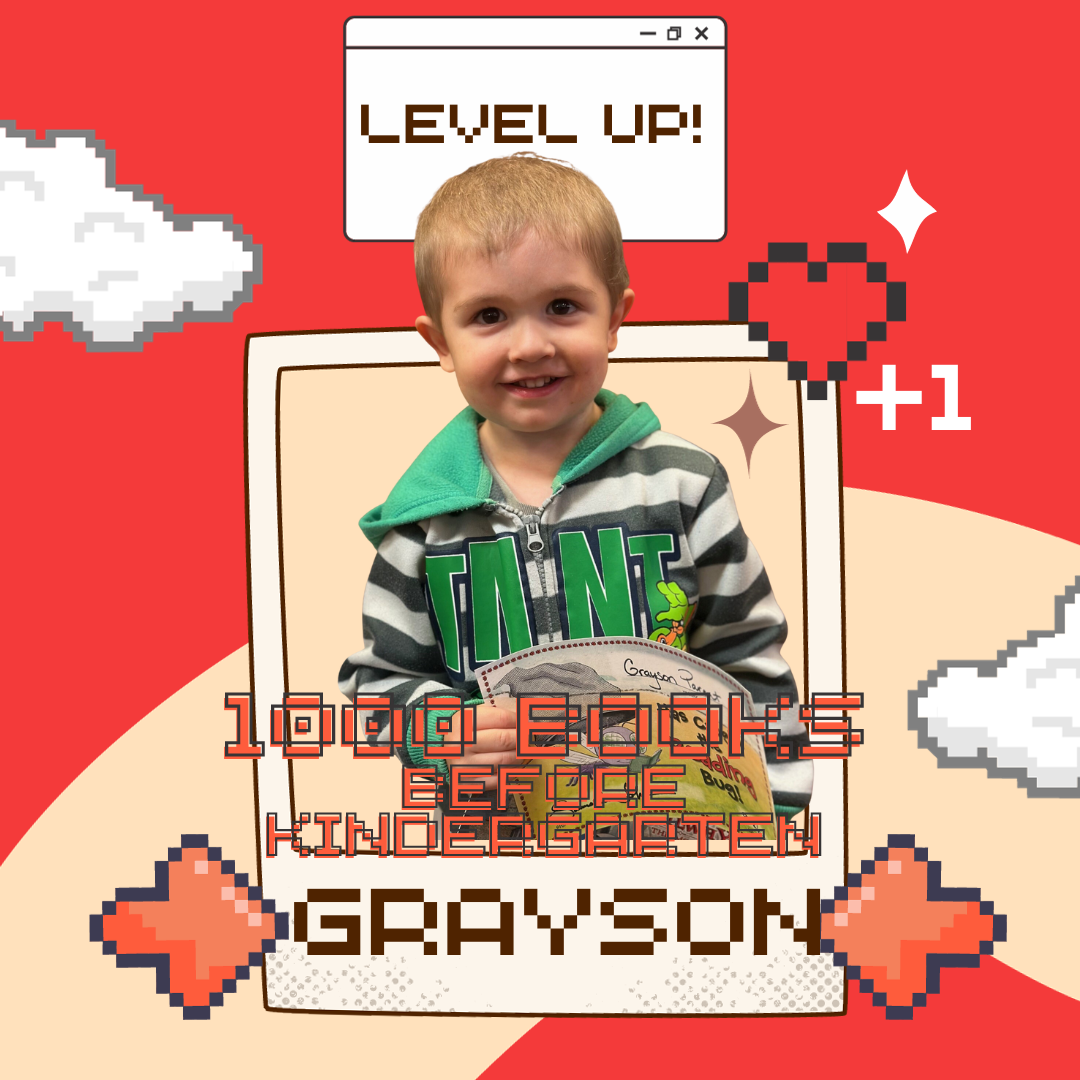 1000 Books Before Kindergarten FINISHED!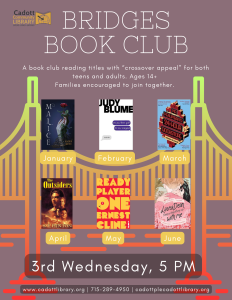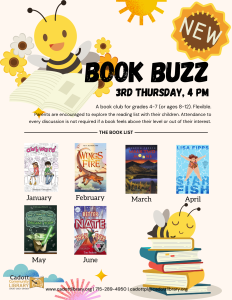 The library will be offering 2 new book clubs starting January 2024! Bridges is for Teens and Adults who enjoy a book with "crossover appeal". Book Buzz will be for grades 4-7 (approx.).
Joining is easy –just click below and a librarian will place holds each month.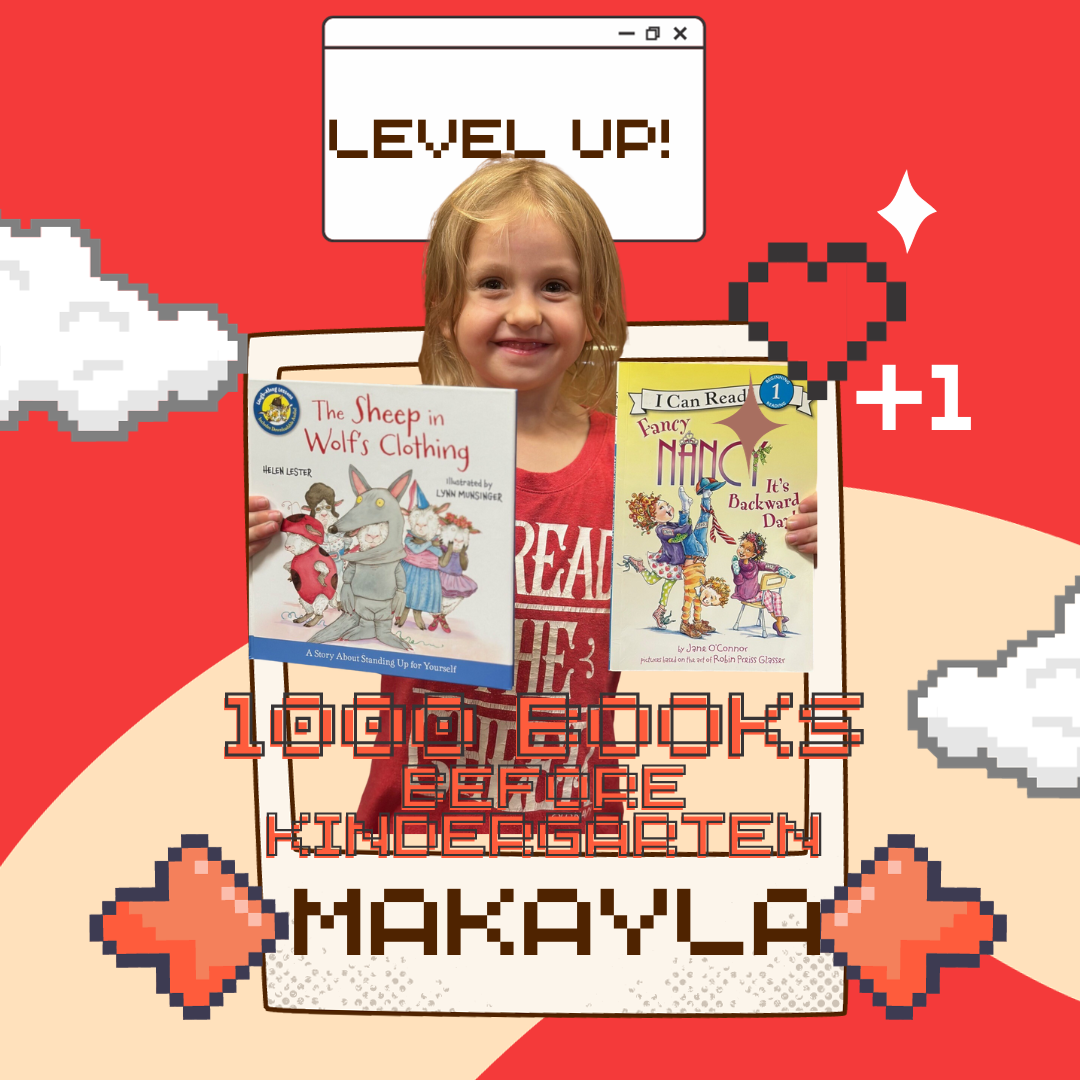 1000 Books Before Kindergarten COMPLETE!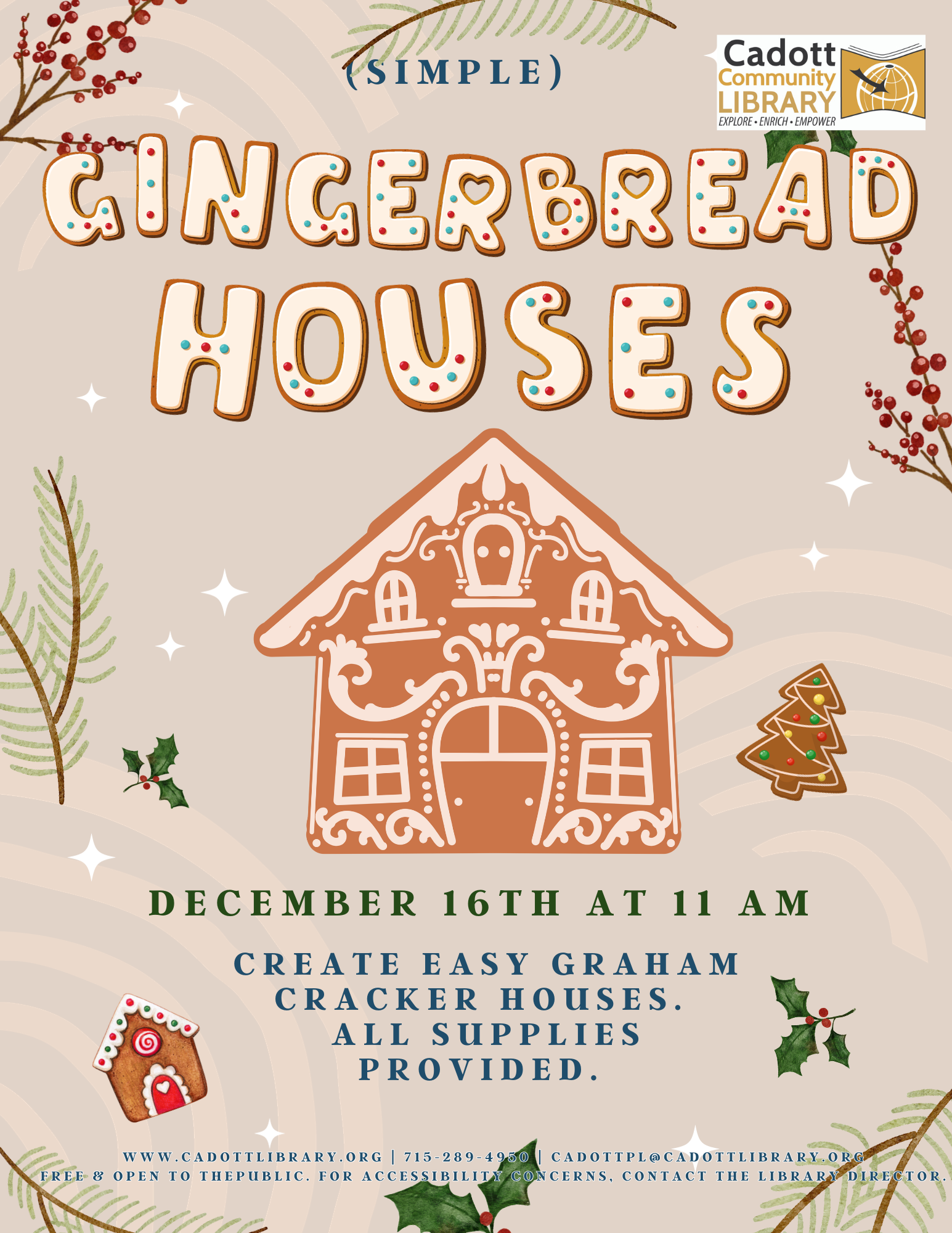 A fun morning at the library! Coming up soon.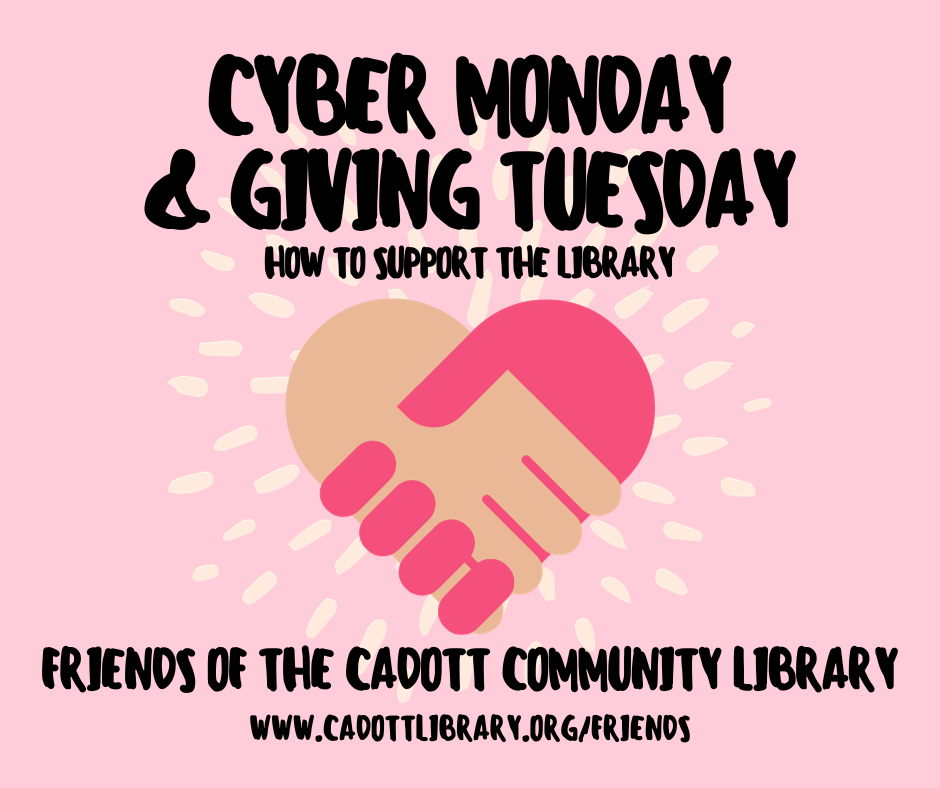 Help out the library to inhance it's program selection, game collection, and more, by making a gift purchase for us via our Amazon Wishlist. Many of these items are for programs we'd like to do (like soap making!) or materials we'd like to add to our collections.
You can also learn more on the Friends page about giving directly.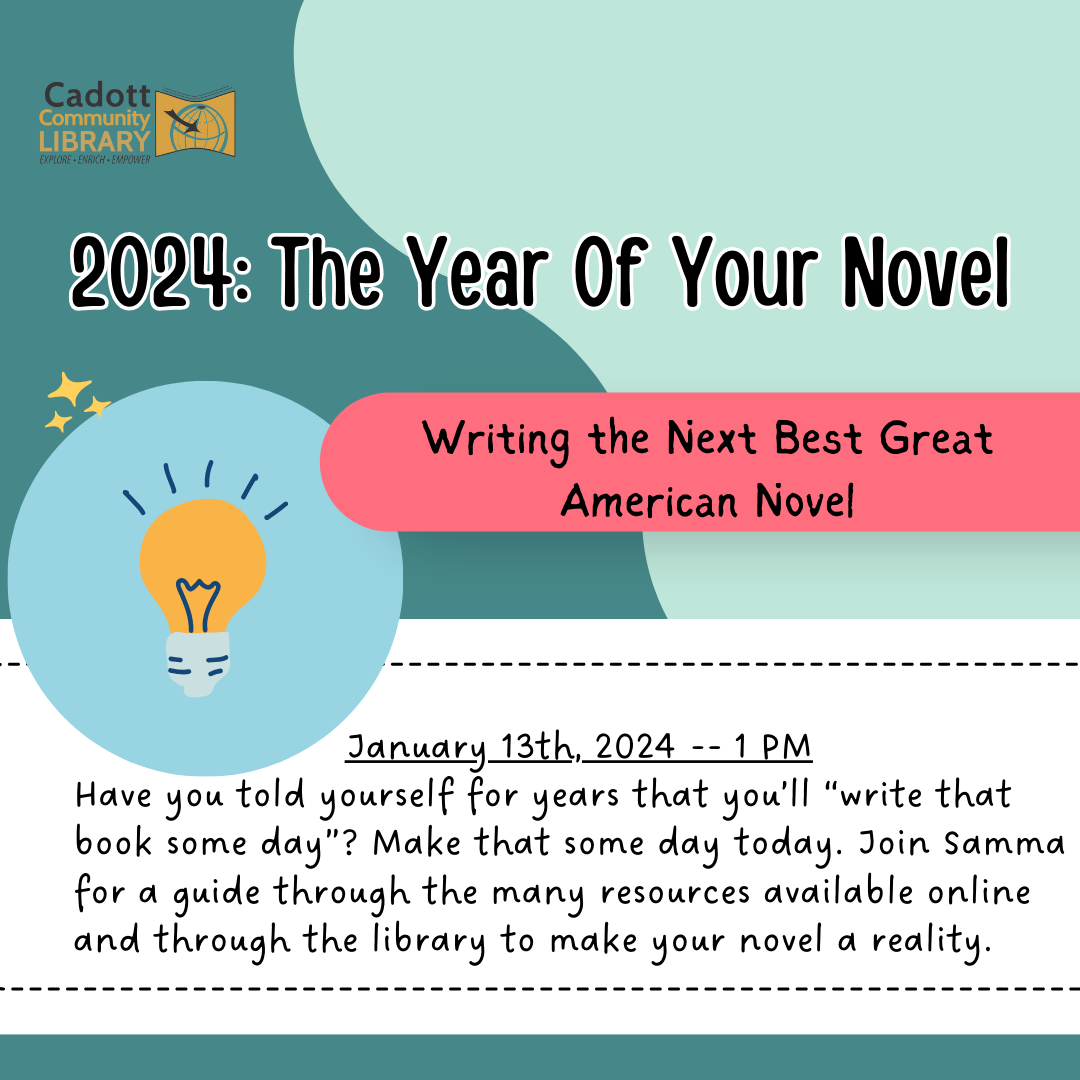 Make 2024 the year of YOUR Novel! Join us for the first of 4 sessions with information on: Writing, Editing, Self-Publishing, and Traditional Publishing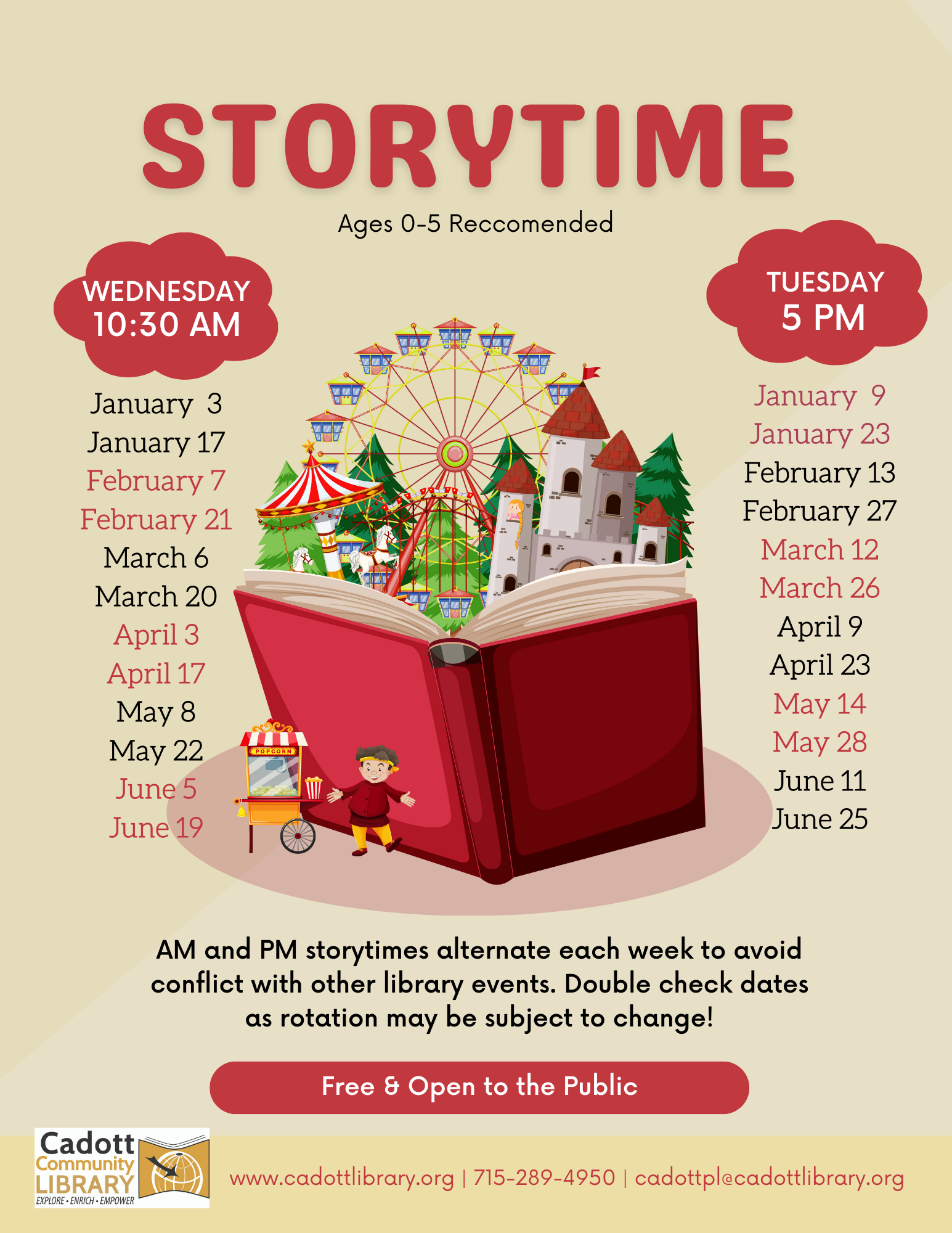 Your Title Goes Here
Storytime is coming back with alternating AM and PM sessions, starting in January!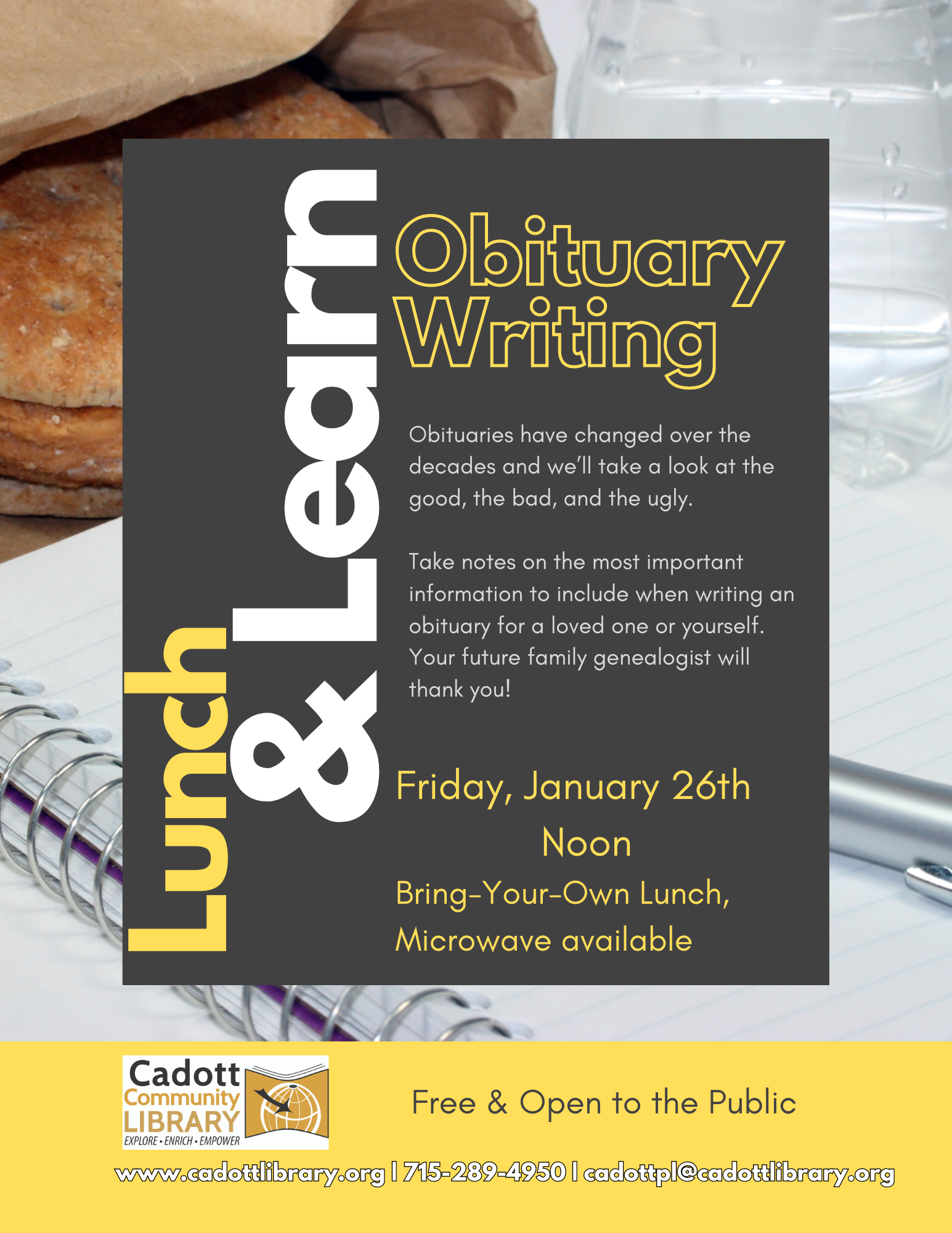 Lunch & Learn: Obituary Writing
Brown Bag your lunch and join us for a conversation on the do's and don'ts of obituary writing! The person who will tell your story best is YOU!
At last night's Library Board meeting, Cory Scheidler was present to show us some updated renderings based on our recommendations (re: library staff, committee members, and library board) from the first set. Nothing about these plans is final and some more tweaking...
read more