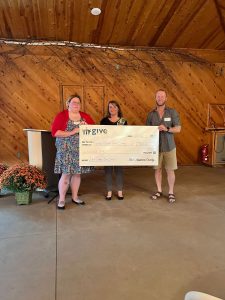 Thanks to a grant from Give Chippewa County, the Community Care Closet is open! The grant, $650, purchased the boxes that house the products, and a supply of 21 different products, as well as some snacks, available at the library.
What is the Care Closet? Exactly that: hygiene and personal care items that you may be running low or short on, with enough to get you by until your next stock-up or trip to the store.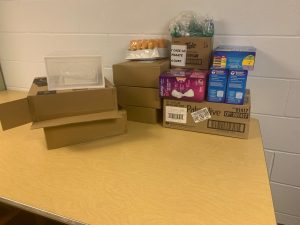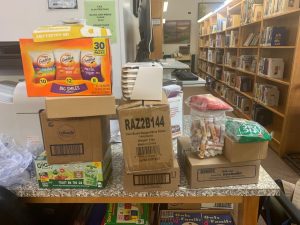 Imagine: You've been out of work for a few weeks and you finally have an interview tomorrow! But…you ran out of shaving cream, your razor is rusty, and you have no idea what got on your nicest shirt and pants, but they definitely need a wash. We have you covered: razors, shaving cream, and stain remover and clothes detergent to do a load of laundry to make sure you're fresh and clean for your interview.
Or, you forgot to ask your dentist for toothbrush at your last visit and you know it's really time to refresh the whole family. We've got you covered –Medium Soft toothbrushes, toothpaste, and mouthwash are all available.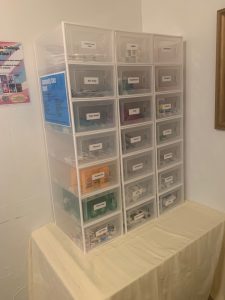 Or, perhaps its more of an emergency situation and you're too embarrassed to ask a librarian if we have certain supplies (IYKYK). No worries! We do! And you don't even have to ask. Help yourself to whatever you need, friend.
The Care Closet is for EVERYONE to take what they need, when they need. We only ask that you do just that –ONLY take what you need that day. Supplies are limited, and the Friends of the Library will replenish our stock as they're able.
We're happy to take donations for the Care Closet, both monetarily and in supply.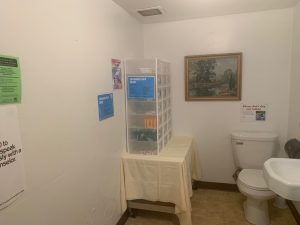 The Closet itself is housed in the downstairs bathroom (don't worry –the snacks are up stairs, just ask a librarian) and is available during any of our regular open hours.
The Care Closet is not meant to replace any other area organization or efforts. We hope to primarily serve young families, teens, and our senior population by making these items free and available. We know it can be a struggle to get what you need, when you need it.
Any questions, concerns, or suggestions about the Care Closet can be directed to the Library Director. They will be passed on for consideration, by the Friends of the Library.