The library would like to thank our young Taste Testers for volunteering their time and taste buds for science!
Final voting brought the Birthday Cake flavor to the top of the pile, while Carrot Cake and original Double Stuf failed to impress.
Count this librarian as SHOCKED.
(And also a little green…Birthday Cake probably my least favorite! A word to the wise for any parents who might be tempted to bite in… It might be a 'kid taste bud' thing!)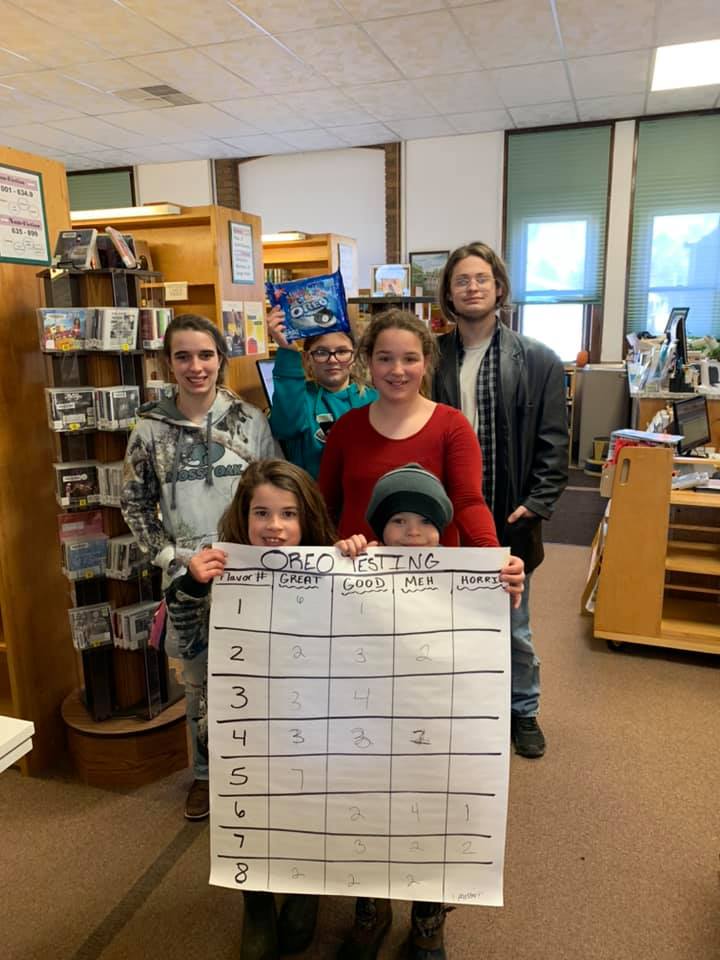 We hope to host another taste test soon! If you have ideas for our next one, feel free to drop us some suggestions.
Happy Reading,
Samma